Hi, guys! I'm going to be doing a big feature on my website to encourage people to suggest actors and actresses for the characters in a future Prophecy movie.
And no, nothing's official! While I do have a film agent handling film inquiries, I can't comment beyond that.
I just thought it would be fun! And who else would I go to to help me put the candidates together than my favorite Prophecy gurus?!
O_o
So I'll give you some of my top picks, and you guys do the same. Then I'll post it all on my website at
www.michellezink.com
next week and we'll let everyone else weigh, too.
One of my favorite picks for Lia/Alice would be Dakota Fanning.
Dakota DOES have gorgeous blond hair while Alice and Lia are brunettes, but hair color is an easy thing to change for a movie, and Dakota has incredible range as an actress. The role of Lia and Alice would require real psychological depth, and Dakota has proven that she's a serious actress in movies like Hounddog, Man on Fire, the Secret Life of Bees and tons of other projects.
Lucy Hale would make a great Luisa. She plays an increasingly important role in Guardian of the Gate, and Lucy really embodies the exotic sensuality that I had in mind when I created Luisa Torrelli.
It took me awhile to find someone I felt would be right for Sonia, but I'm thinking someone like Ana Sophia Robb. She has the angelic innocence I picture when I think of Sonia. What do you guys think?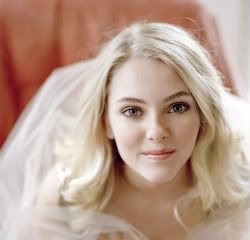 And now... for the moment you've all been waiting for! Jensen Ackles is EXACTLY how I picture James in my mind. He might be a tad old for the role, but let us just admire his perfect James-ness...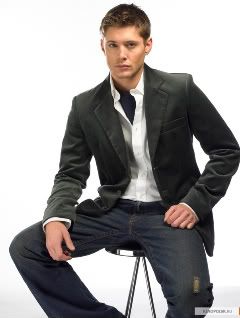 Sigh.
Okay, moving on...
Who better than one of my all-time favorite actresses, Meryl Streep, to play the kind, strong, secretive Aunt Virginia? Hey, if I'm going to do this, I'm going to aim high!
Edmund, while a secondary character, plays a very important role in Lia's life. I've always imagined him as Morgan Freeman. Yes/No?
And last, but certainly not least, Henry;
I'm cutting it close on the age with Kodi, but what an incredible young actor! If you haven't seen him in The Road, you SHOULD.
These are my thoughts on the actors and actresses who would be great for a Prophecy movie, but there are so many talented people out there, I'm sure you guys can think of a few! Add them here!
<3
MZ